Tony Burns
Consultant
Linkedin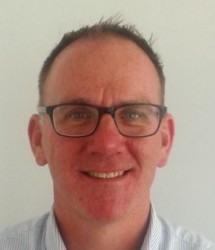 Tony has more than 20 years' experience with Rolls-Royce in the UK with roles in Manufacturing Control, Logistics Management and Business Improvement. Initially part of the Business Transformation Team for Civil Aerospace Operations he later headed the Team with responsibility for technical support and development of Flow Lines for the Rolls Royce Trent engine family.
As a Lean implementation coach for Simply Lean, Tony has worked closely with many organisations across the country and additionally is a qualified management accountant and an accredited performance coach.
Tony has worked in Quality Management development for Fulton Hogan and with Eco-central to assist in the implementation and re-accreditation of ISO 9001. He is an active member of New Zealand Business Mentors and lectures on Lean and Human Factors of Management at the University of Canterbury in Christchurch, New Zealand.