Peter Cox
Business Manager
Linkedin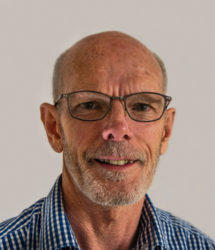 Peter has 20 years experience within senior management roles in Toyota New Zealand including Engineering, Production, Quality, Training, Human Resources and Business Development. He has also worked as Senior Group Leader for Toyota Motor Manufacturing UK, Production Manager for Electrolux New Zealand, Arthur Ellis and Dynamic Controls.
In order to develop his understanding of Lean Thinking (the Toyota Production System), Peter has made a number of visits to Toyota Motor Corporation in Japan and has an extensive record of success in implementing Lean Thinking into a diverse range of industries.
Peter is responsible for Business Development within Simply Lean ensuring they are continually improving and meeting the needs of clients.
He also represents Simply Lean co-hosting the annual Study Tour of Japan alongside Shinka Management, guiding participants through inspiring educational programmes and factory visits.