Nigel Piddington
Consultant
Linkedin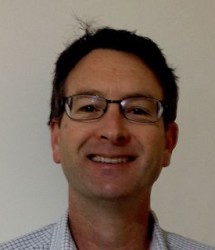 With more than 20 years' experience implementing and mentoring Lean processes, Nigel adds a valuable career perspective to the team. Nigel was responsible for Wineworks' very successful initial Lean Implementation process. Within Wineworks he has held roles as General Manager and Group Operations manager. The company is now widely acknowledged as having one of the finest contract wine bottling facilities in the world.
Following on from these successes, since 2009 Nigel has brought these same skills to successfully teach and mentor organisations on their Lean Journeys in a number of businesses, particularly in the Food and Beverage sector.
Nigel has a Bachelor's degree in Food Technology from Massey University and began his Lean Journey as Plant Technologist for International Bottling Company (DB Group/Corbans Wines). He was Technical Manager for Heinz Watties and has had further roles in production and factory management with Coca Cola Enterprises (UK), and Phoenix Natural foods where he implemented Lean tools such as SMED, 5S, TPM, KPI's and more.