Dr Venkat Pulakanam Ph.D.
Consultant
Linkedin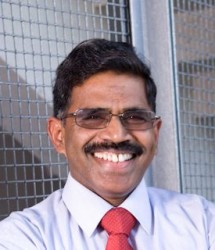 Venkat is a Senior Lecturer in Quality and Operations Management in the College of Business and Law at University of Canterbury, Christchurch. Venkat supports the strategic development of Simply Lean and adds his research skills to the team ensuring the company has the most current developments in Lean Thinking from around the globe. Additionally, Venkat is also available as a consulting resource.
Venkat has previously held the Directorship of the MBA Programme at the University of Canterbury and continues to work in the area of management development.
He is a Senior Member of American Society for Quality (ASQ) and an ASQ certified Six Sigma Black Belt. His previous roles include Quality Management, Manufacturing Management and Process Improvement Management.